Maugers UD TRUCKS GW420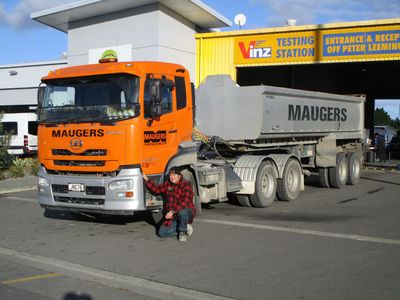 Maugers Contracting based in Christchurch have just put this UD TRUCKS GW420as on the road. Grant is the proud operator and you will see him around Christchurch towing a 2 axle TMC semi tipping trailer. This is the second GW420 for Maugers and Grant has stepped out of a Nissan CW 450 into this new unit. Maugers are long time users of the Nissan product.
Thankyou to Maugers Contracting for choosing CVC and UD Trucks.