MOORPORK LTD - CHRISTCHURCH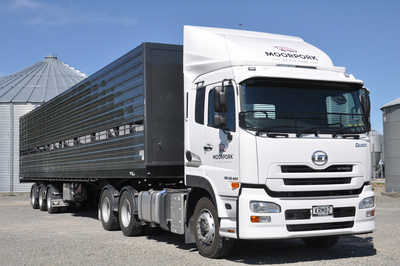 Moorpork Ltd ordered this GW26-420AS Tractor unit to cart their own pigs to a Timaru processing plant from their pig farms at Oxford & Aylesbury.
The Tractor unit was set up by Adams & Currie
The Semi- Trailer was built by T.M.C. Trailers 3 axle 15.75 mtr long with a Delta 2 deck stock crate.